Jon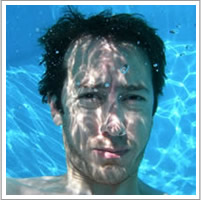 Jon Fulton is responsible for all aspects of image acquisition and video editing. Utilizing mostly video, Jon is responsible for capturing interviews with subject matter experts, recording demonstrations and events.
At all times, he tries to create media with an eye toward strong pedagogical values in conjunction with the rest of the Curriculum Media Development Group. He wishes he could record everything with his 15 year-old pinhole camera.
Robbi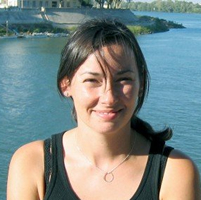 Robline Forsythe has a BA in Art History from UBC and design training from both California and here at TRU. After a stint in the museum world, she worked as a muralist in the San Francisco Bay area. Before moving to Kamloops, she worked as a graphic designer for UC Berkeley and Google. Knitting, photography and linoleum cut prints take up her free time. Making things makes her happy, either digitally, or in real life.
Robbi is responsible for all things aesthetic: creating, acquiring, adapting and molding graphics, interaction and imagery to provide students with clear and informative interactive online experience.